Candy: 2008 Chestnut Mare
Overview: Candy is a 16.1H 2008 Canadian Warmblood mare by Cabardino out of a Futurist mare (Click here for pedigree). She is competing in the 3'3" Greens with the step and scope to go higher. This mare is a great mover and jumper and has the potential to become a nice A/O or Junior mount. You can view video footage of Candy by clicking on the following link: Candy Videos. NYS residents, please add 8.125% sales tax. For more information or to schedule an appointment, please call 845-361-4171 or e-mail us by clicking on the following link: e-mail Candy is priced in the low six figures. USEF #5225511.
Show Mileage and Potential: During 2017 Candy is competing in the 3'3" Green Hunters and heading into the summer, she is ranked third in Zone II. She has been nominated to the 3'3" Green Hunter Incentive Finals in KY and the Stal Hendrix Green Futurity at HITS Saugerties. In 2016 Candy ribboned at Capital Challenge and the Stal Hendrix Green Futurity at HITS Saugerties. We believe Candy would be a great partner for an experienced amateur/junior rider looking for a competitive 3'3" mount with the step and scope to go higher. Candy has plenty of step to get down the lines, she is a lovely mover and she is very scopey. She is competitive, forgiving and dependable while also being fancy enough to earn top ribbons. Candy has a great consistent jump. She is very honest and should easily make up to be 3'6" horse or more.
Under Saddle: Candy is soft in the bridle and she has a big step that is naturally balanced. Her steady, rhythmical canter makes it easy to maintain a nice consistent pace and find the jumps. Candy is a "point and shoot" ride with a soft jump that is easy to stay with over fences. She is a simple horse to ride; easy frame, easy to rate, handy, responsive and adjustable. Candy is a flashy young lady who has a great presense in the show ring, tons of chrome and a flaxen mane and tail. She is extremely scopey, very competitive and she wants to be good and win for her rider. Candy is a very kind, honest and willing partner. Her advanced flatwork includes the counter canter and automatic lead changes. Her gaits are easy to sit, she is very adjustable and well broke. Candy is a more of a whoa ride and she always jumps around the first time.
Trainability: Candy aims to please. She is smart, retains her training well and has a good work ethic. She learns quickly and is the same horse each day.
Preferred Rider: Candy performs well for the rider who appreciates a horse that is nice and straight. Candy gets along best with a partner who is gentle, has quiet, soft hands and prefers a slightly forward ride.
On the Ground: Candy has exceptional ground manners and she is extremely easy to handle. She enjoys being groomed and bathed and she adores attention and peppermints. This gentle, charming, young lady is very agreeable and tolerant. She has no vices and is a pleasure to have in the barn. Candy has a great brain and is very easy on the ground. She clips, loads, bathes and ships. Candy is very well mannered with a content personality. She is very sweet and affectionate with a playful, fun personality.
Temperament: Candy is a quiet, sweet, affectionate young lady. She is easy-going and easy to work around.
Program: Candy is currently being ridden 5-6 times a week by a pro, with 1-2 training rides a week. She has also thrived in a program where he was being ridden by an adult several days a week with one pro training ride a week. Candy is an easy keeper. Like all our horses, she receives daily turnout as weather permits. At the shows Candy performs best with a light lunge or ride in the morning before her classes.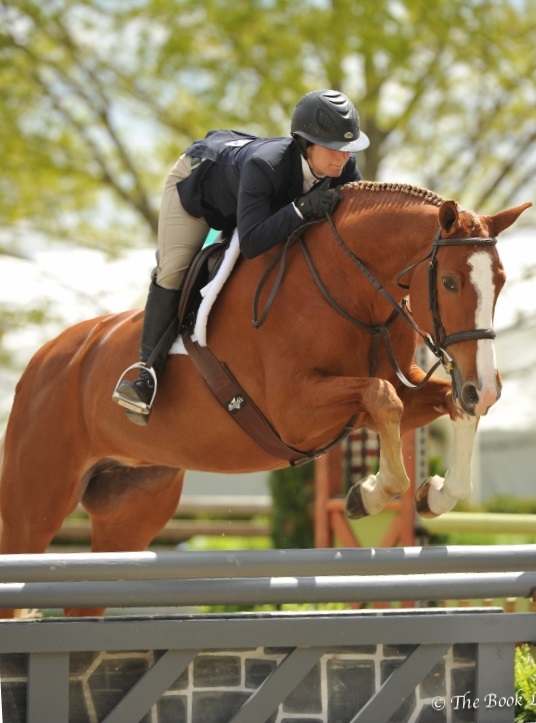 <![if !vml]>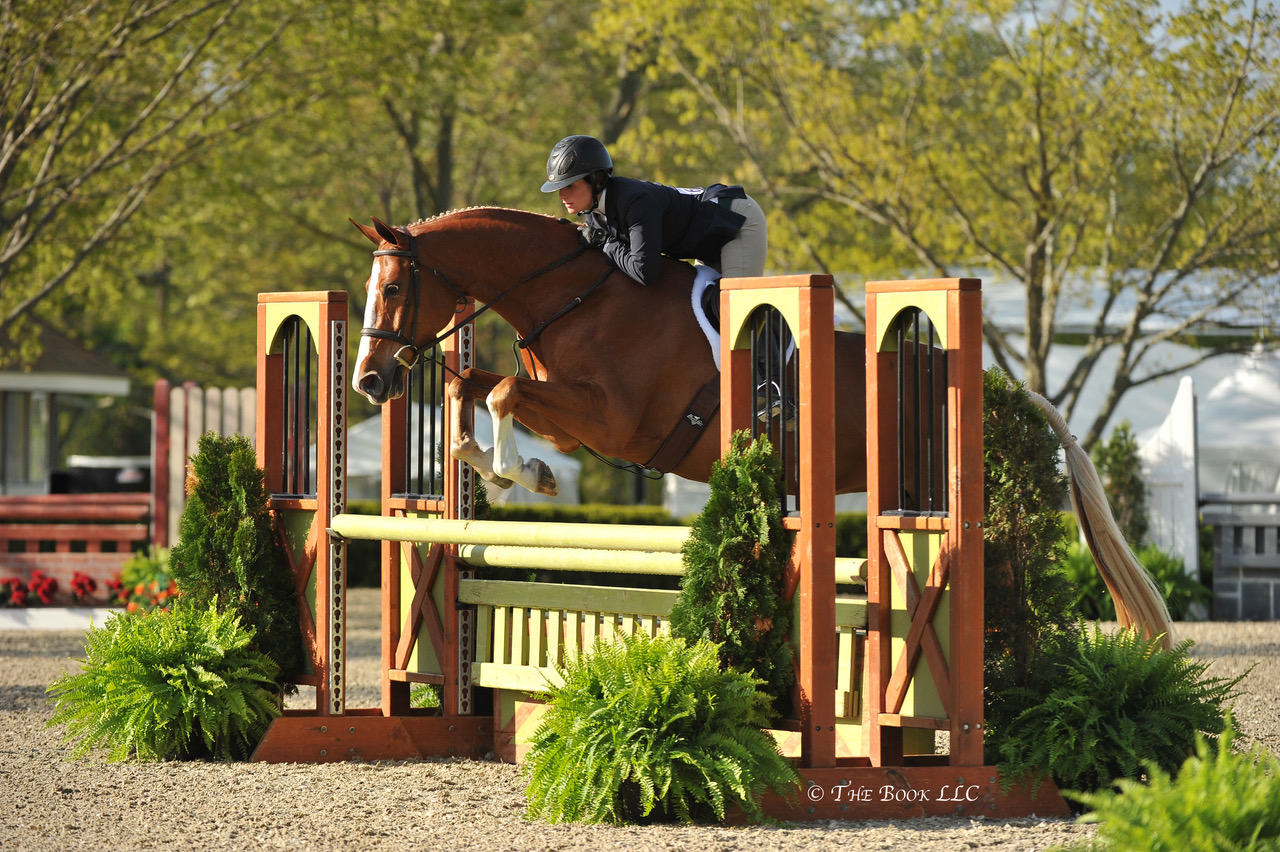 <![endif]>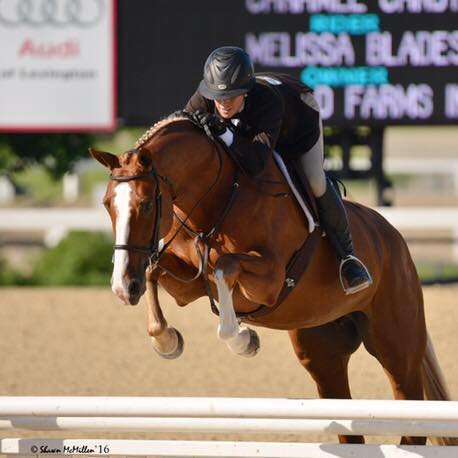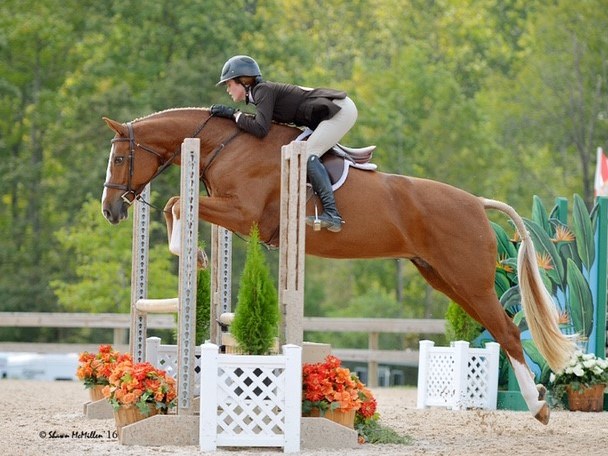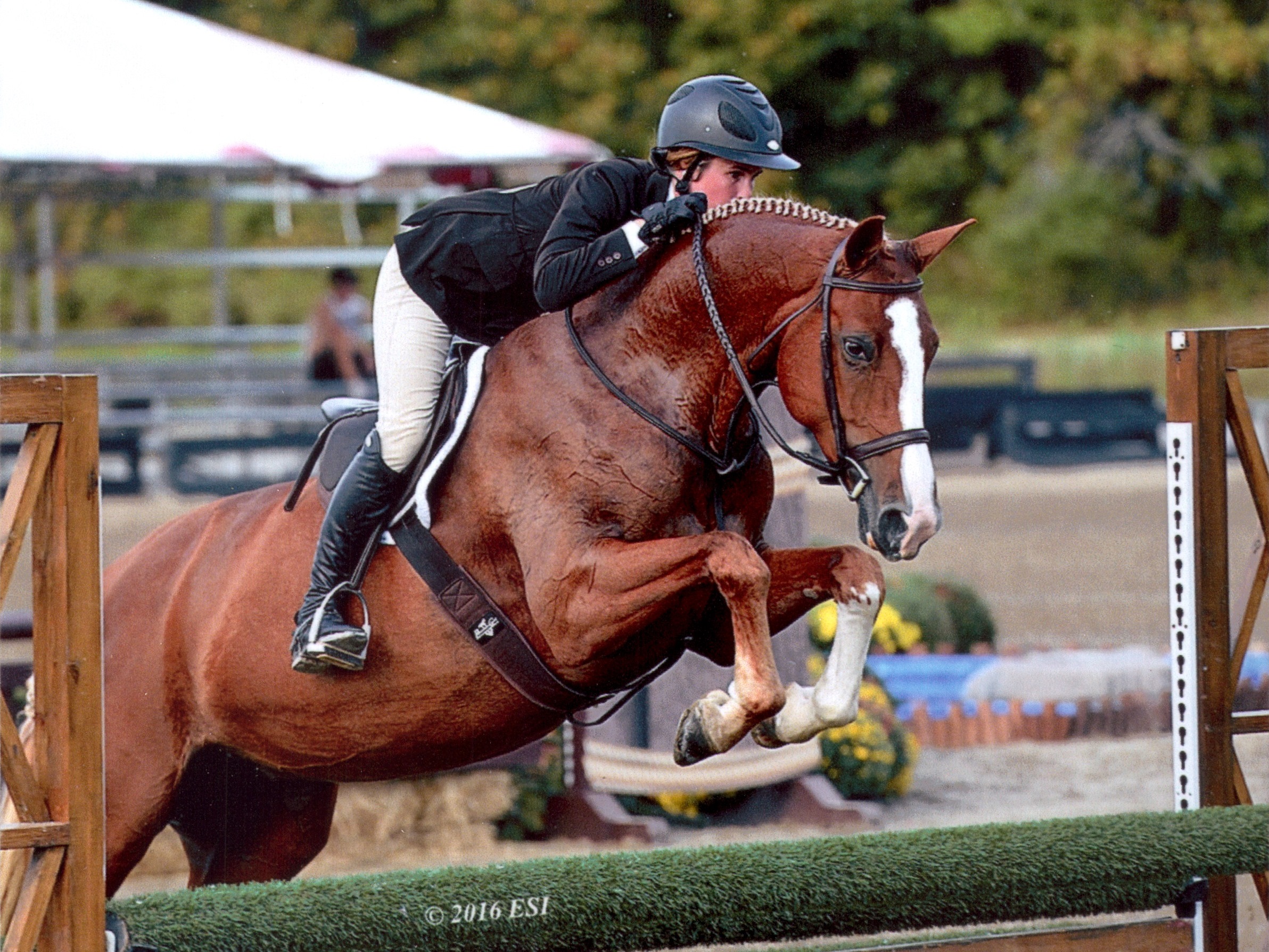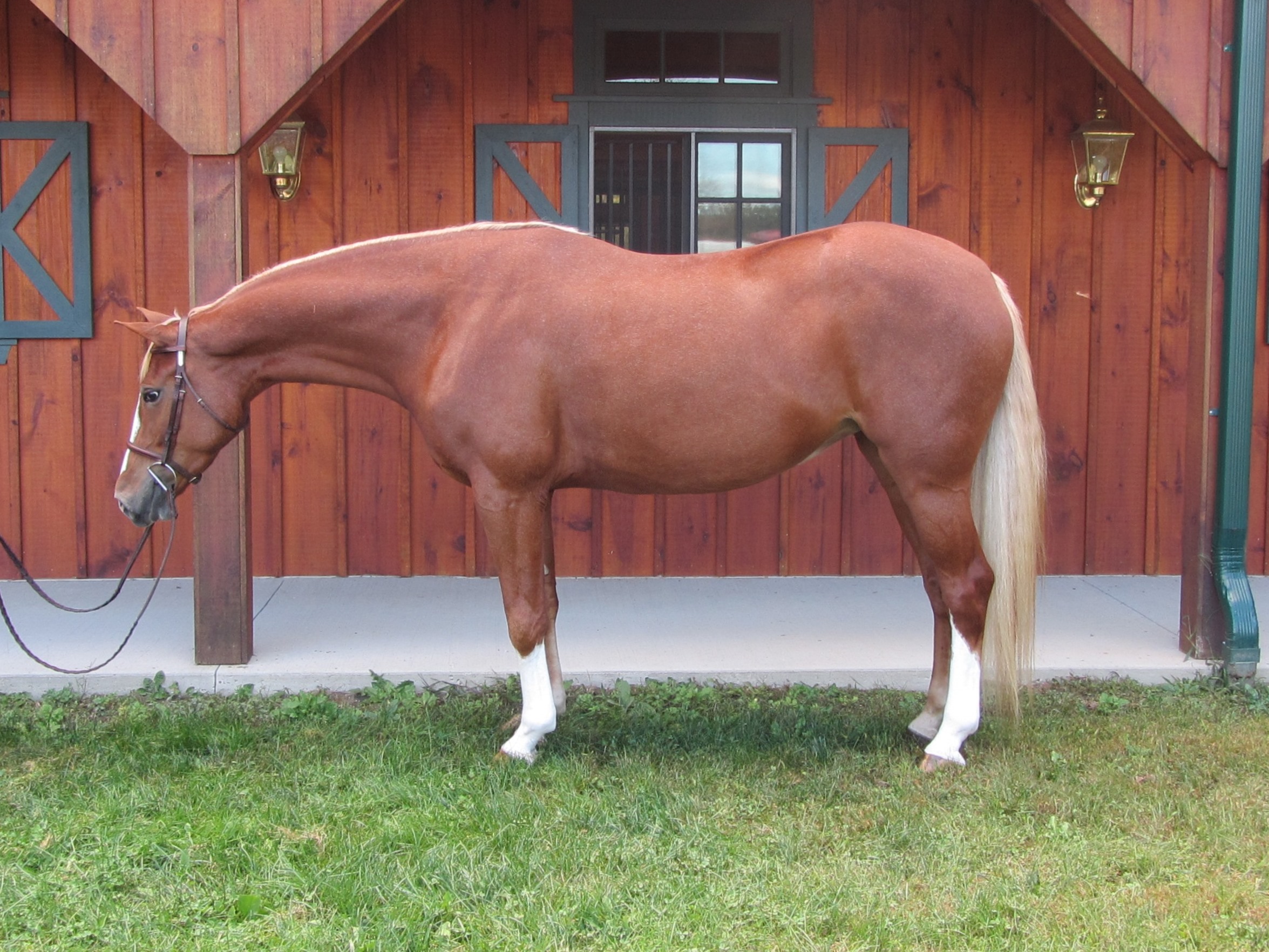 \