Meet our Trainer: Anna Mantell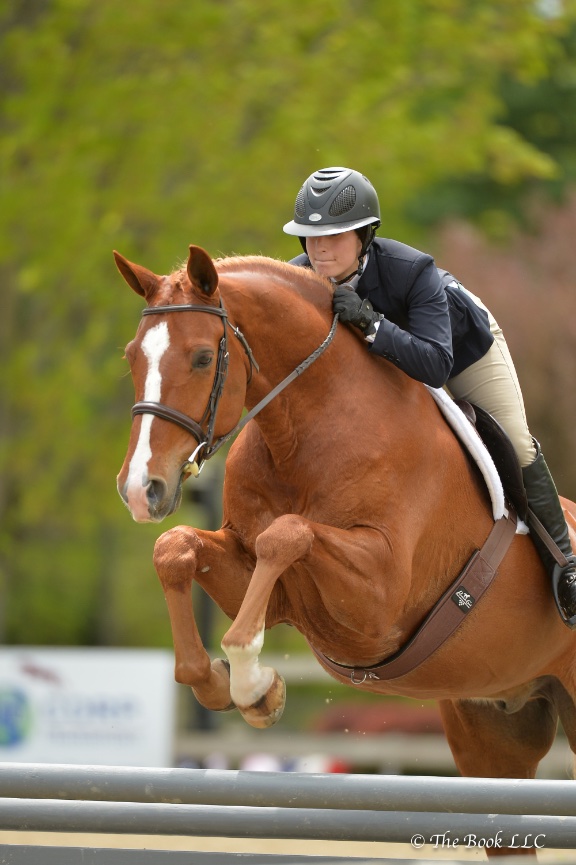 <![if !vml]> Anna and Capri at Old Salem.<![endif]>
<![if !supportLineBreakNewLine]>
<![endif]> Anna is our resident Head Trainer and Rider. She began riding when she was just five years of age. Anna enjoys working with talented youngsters and she finds it very rewarding to see the progress they make over time. The young horses love her nice soft feel, her gentle following hand and her accurate ride. Anna works hard to encourage the young prospects to reach their potential.
As a child rider, Anna grew up riding a variety of "made" horses but she soon began to branch out. At a young age, she began to broaden her riding skills by learning how to

reeducate horses coming off the track,

start unbroke youngsters and train young, green horses. Anna rode horses and assisted trainers at every given opportunity. Her hard work paid off as Anna was able to successfully compete her retrained thoroughbred in the children's jumpers.
<![if !supportLineBreakNewLine]> At an early age, Anna developed strong horsemanship skills. She cared for and turned out all her own horses to include undertaking her own grooming, lunging, trailering, etc. and she eagerly oversees these tasks in great detail at Sheffield Farms. <![endif]>
<![if !supportLineBreakNewLine]> <![endif]>Anna graduated from Centenary College in 2011 with a Bachelors Degree, majoring in Equine Studies and minoring in Business Management. During her years at Centenary, Anna rode on the ISHA team in the open division, as well as the Hunter/Jumper team.
Anna has many years of experience riding, training, teaching, and barn managing. After college, she worked for several "A circuit" show barns, traveled up and down the East Coast and participated in many top venues from Lake Placid to Wellington. While Anna has show mileage in both the hunter and jumper ring, her passion is working with hunters.
As a young professional, Anna continues to capitalize on opportunities to develop her riding skills and build on her base of equestrian knowledge. Since she joined Sheffield Farms in 2016, Anna has enjoyed the tutelage Ralph Caristo, Jenny Fischer, Lisa O'Neill and other helpful professionals in the equestrian community.
All these years of experience and training have provided Anna with the skills to develop green horses and bring them up the rankings. Working with youngsters is not only one of Anna's strong suits, it is one of her greatest passions. <![if !supportLineBreakNewLine]> Anna enjoys getting to know each horse as an individual, determine their specific needs, and develop a customized training program tailored to each horse. This patience, skill and attention to detail, has enabled Anna to produce quality young hunters and derby horses that are a joy to own and compete. <![endif]>
During her tenure at Sheffield, Anna has competed and ribboned at Devon, Garden State, Old Salem Spring, The Hampton Classic, HITS Saugerties, KHP and several other venues. Two Sheffield horses Anna competed in 2017 were ranked first and second in the Zone II 3'6" Green Hunters.